Have you stopped by
Shimelle's blog
lately? She has started something called Starting Points where she has a picture of a starting point of a layout. The latest one (
full details here
) was this: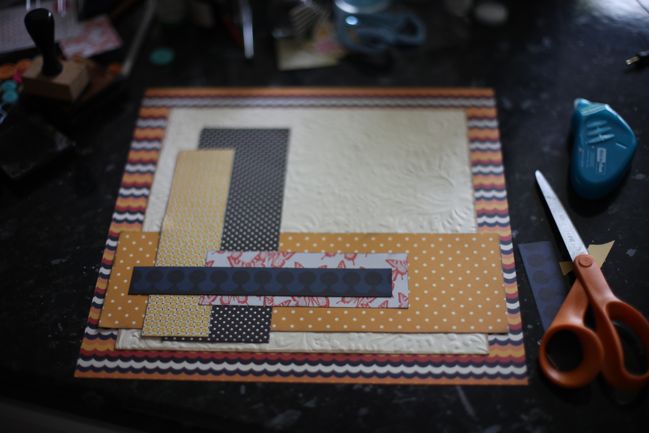 Love how she has used stripy paper because I hardly ever use it and it is a satisfying feeling to use a full piece of paper every now and again. I chose some Jillybean Soup papers from the
September Scraproom kit
and my starting point turned out like this (crap phone pic)
which then became this
Ack.... I hate the photo of the layout. I need a scanner or lessons in how to photograph something 12x12 so it doesn't look like this.